Tumor Board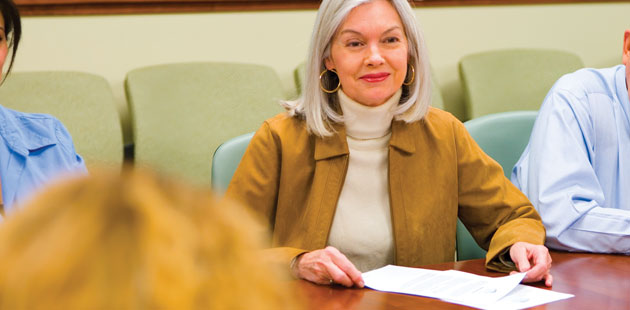 The National Cancer Institute defines a Tumor Board as a treatment planning approach in which a number of doctors who are experts in different specialties review and discuss the medical condition and treatment options of a patient. In a typical Tumor Board meeting, experts in diagnostic radiology and pathology will present and demonstrate the essential findings on biopsies and imaging studies (CT, MRI, PET scans, etc) while one of the patient's physicians will describe the history and other pertinent findings in the case. Treatment discussions are led by medical oncologists (doctors who provide cancer treatment with drugs), surgical oncologists and specialists, and radiation oncologists. The ultimate goal of the Tumor Board is to review and discuss a patient's medical condition and to identify the best possible treatment plans available.
Each week, Shenandoah Oncology actively participates in Winchester Medical Center Tumor Board meetings, during which local clinicians discuss most new or complex cancer cases seen at our center. Our Tumor Board provides multidisciplinary care perspectives for patients with an emphasis on new developments in treatment and participation in clinical trials. They also provide a forum to educate physicians, residents, nurses and other healthcare providers and to share relevant research findings.
During Tumor Boards, facts about your case may be presented, most often by your oncologist or surgeon, and are discussed in the strictest confidence and for your benefit.