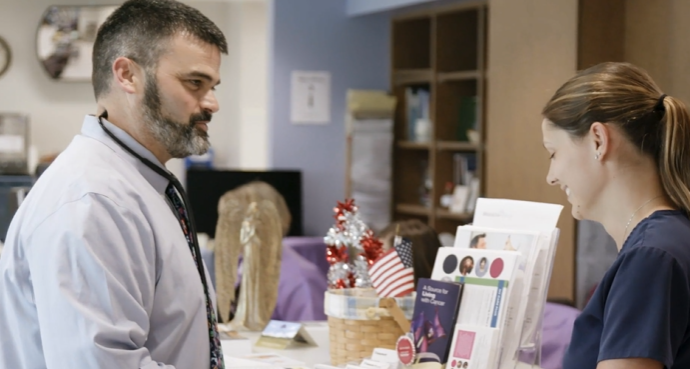 At Shenandoah Oncology, clinical trials are an integral part of our commitment to providing comprehensive cancer care to our patients in Virginia, West Virginia, and Maryland.
As a member of US Oncology Network, we have access to cutting-edge and innovative research trials. We are also a clinical research affiliate of VCU Massey Cancer Center, a National Cancer Institute-designated cancer center with one of the largest offerings of clinical trials in the state of Virginia. These affiliations allow our patients to receive advanced, university-level care close to home.
Research Participant Information
Participating in a cancer research study is an important decision. Human research participants provide an essential service by helping potentially develop new medical treatments for cancer. The US Oncology Network has gathered information and resources to help inform you about human research and understand the rights of a human research participant. Learn more about research participation here.