Clinical Trials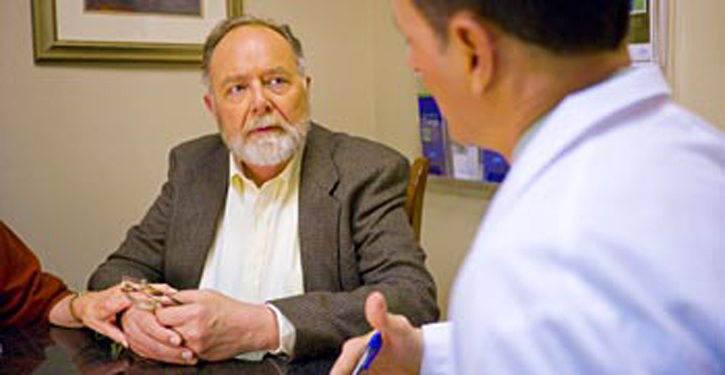 Advancing Cancer Care through Clinical Trials
Today, clinical trial research is no longer conducted exclusively at large university cancer centers or major metropolitan hospitals. Shenandoah Oncology has embraced clinical trial research as a critical component of community-based care for patients with cancer or blood disorders.
At Shenandoah Oncology we are dedicated to finding new and better ways to treat cancer through research and clinical trials. We have access to clinical trials through our affiliation with US Oncology Research and as a clinical research affiliate of Virginia Commonwealth University.
Participating in these clinical trials also allows us to provide valuable access to new investigational cancer agents to patients right here in their community. Our patients are able to access state-of-the-art investigational therapies, while their own physician directs and closely monitors their care. Patients are able to remain at home near family and loved ones.
Furthermore, our research network is also looking toward the future by developing initiatives in "personalized" or "individualized" medicine. These types of clinical trials offer the potential to recommend drug treatment based on the genetic makeup of the patient's tumor.
50,000 Patients, One Goal
As a member of the US Oncology Research Network, Shenandoah Oncology is pleased to provide local patients access to cutting-edge and innovative clinical trials in a comfortable and convenient setting. US Oncology Research, supported by McKesson Specialty Health, recently announced that it has surpassed the 50,000 milestone for the number of patients enrolled in its clinical trials program. One of the largest and most reputable community-based research networks in the world, US Oncology Research specializes in Phase I–IV oncology clinical trials and has participated in over 1,200 investigator-initiated and sponsor-initiated trials since its inception, and was pivotally involved in the development and approval of over 40 innovative cancer treatments in the last decade.
In addition, Shenandoah Oncology is a proud clinical research affiliate of Virginia Commonwealth University's Massey Cancer Center, and this program allows us to offer additional innovative therapies and clinical trials to our patients to help advance the science of cancer care while offering the best possible treatments and improved patient outcomes. If you would like more information, you may speak to your physician or our research department about the open clinical trials.
Research Participant Information
Participating in a cancer research study is an important decision. Human research participants provide an essential service by helping potentially develop new medical treatments for cancer. The US Oncology Network has gathered information and resources to help inform you about human research and understand the rights of a human research participant. Learn more about research participation here.