Medical Oncology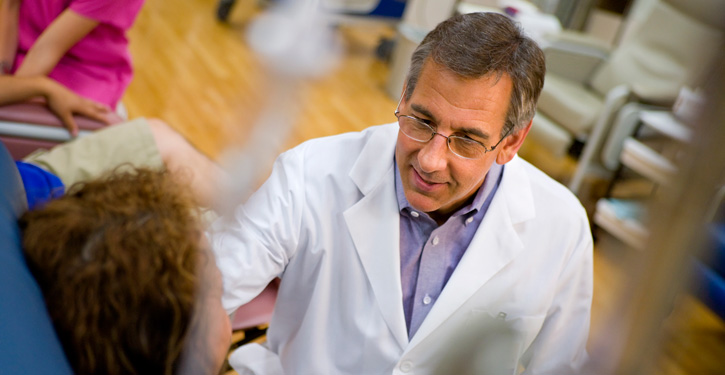 Our Medical Oncologists have advanced training in Internal Medicine and are all board certified in Medical Oncology. They are uniquely qualified to not only provide expert management and treatment of the full range of malignancies, but are also fully capable of managing the many complications that can occur in the course of a cancer or its treatment.
Medical oncologists use chemotherapy drugs, biologic agents, and targeted therapies in the treatment of cancer. These treatments can be the sole treatment of a malignancy, or can be combined with radiation therapy and/or surgical treatment. Such multidisciplinary treatments frequently arise from a formal presentation of your case at our Tumor Board. Sometimes your oncologist may conclude that an emerging or novel treatment is your best option, and participation in a Clinical Trial may be recommended.
Medical oncologists also provide in-patient medical care when patients require hospitalization, either as the attending physician or as a consultant in concert with your primary care physician or hospitalist.
If a patient chooses not to receive treatment, or has a condition for which all useful options have been exhausted, medical oncologists also provide out-patient and in-patient palliative and comfort care, and we cooperate with and help supervise the care from all local hospice organizations.