Patient Stories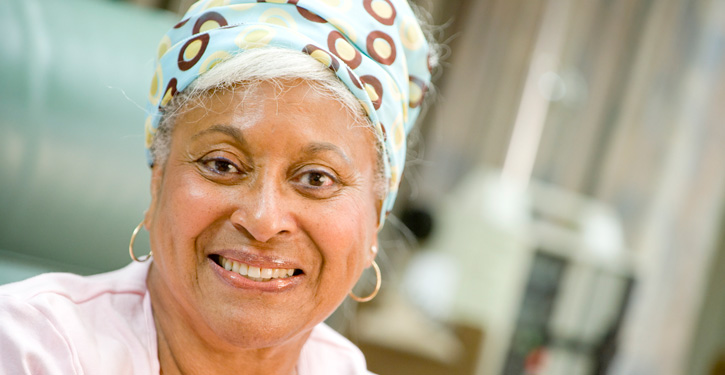 ROZ E., 71 y.o., Arlington, VA, Metastatic Breast Cancer
When I was first diagnosed, my Arlington-based physician recommended a Shenandoah Oncology clinical drug trial which already had shown some very positive results. My only concerns were leaving my current physician AND the travel distance to Winchester. After meeting with the medical staff at Shenandoah Oncology and having the details of the trial explained, those concerns quickly evaporated. The drive to Winchester has become an easy routine that I almost look forward to (if doctor's appointments are something to look forward to). My physician and the staff at Shenandoah Oncology are just superb individuals and medical professionals. Being diagnosed with a terminal disease is daunting; however the care and understanding I have received at Shenandoah Oncology have almost made me forget the diagnosis. As for joining a clinical drug trial, it's simply the best decision I could have made. The bonus is being able to contribute to a process that could result in prolonging the lives of many others while I personally reap the benefits.
HERMAN G., MD, 75 y.o., Warren, PA, Chronic Lymphocytic Leukemia
In 2012 my chronic lymphocytic leukemia had progressed to the point that treatment was necessary. I accepted the recommendation of my hematologist that I take part in a nationwide multi-center clinical trial of one of the newer (not yet approved for general use) "targeted" therapies. Although Winchester, Virginia, is a 5 hour drive from my home, the Shenandoah Oncology group was the closest, so I signed up there. Fortunately, the treatment has been very successful. I can't say enough about the skill, thoroughness and warmth of the care I received from Nicholas Gemma ,M.D., my oncologist, and the trial nurse coordinator Claudia Phillips, R.N. My wife and I feel very fortunate to have had my treatment and follow-ups here. Our thanks go to them and to their whole competent treatment team.
LORRAINE B., 84 y.o., Front Royal, VA, Lymphoma
I felt like if I could help in a research program that would help people in the future, then I would be glad to do it. Things went so well for me. I just don't know how it could have been any better. I would like to compliment all the nurses and doctors because they always made me feel they had my best interests at heart.
MARY L., 74 y.o., Berryville, VA, Lymphoma
I had nothing to lose. I feel great . . . I'm glad I did the trial. The treatment's done me good.
WAYNE W., 60 y.o., Winchester, VA, Multiple Myeloma
It's like a big family to me here since I've been coming so long. I appreciate what you all are doing for me. I did the trial not only to help me but to help other people too.